Stunningly reflective and beautifully practical
Mazan acrylic glass provides an innovative and cost-effective alternative to traditional glass and ceramic tiles.
Equally at home in both domestic and commercial buildings, Mazan is quick to shape on-site, easy to install and effortless to maintain, while the bold colour options available ensure every kitchen, bathroom and interior space delivers an outstanding look.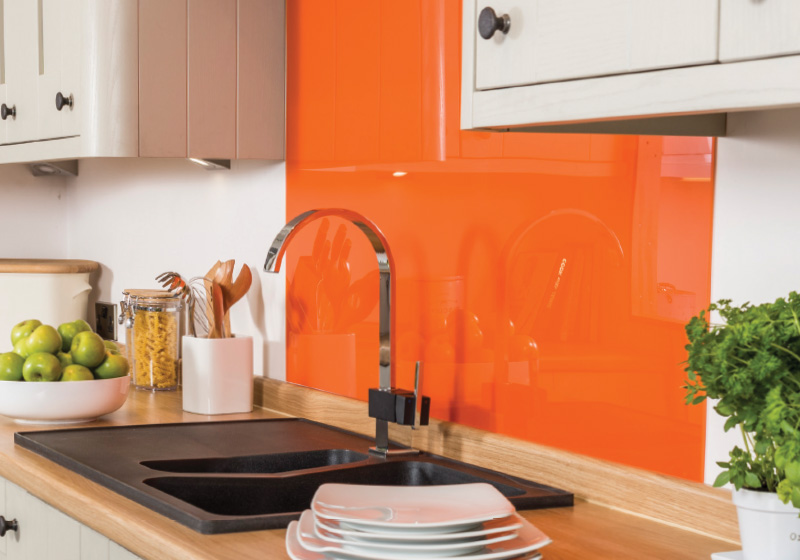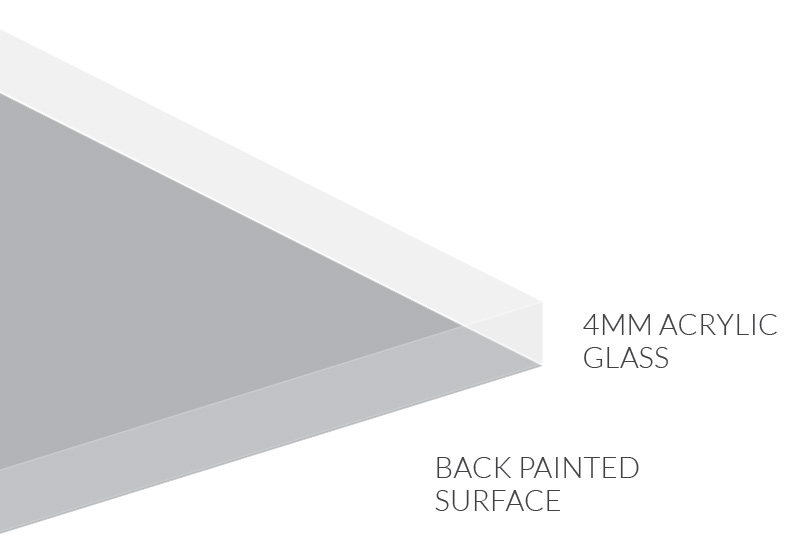 A modern and affordable alternative to ceramic tiles and traditional glass, Mazan acrylic glass panels bring interior spaces alive through the playful use of light and colour. Available in a diverse range of standard solid and metallic colours, Mazan panels are easy to install, maintain and personalise, making them an increasingly popular option with homeowners, architects and installers alike.
Beautifully tough, Daringly different, Endlessly versatile
Mazan is 100% waterproof, heat-resistant up to 100°C and 25 times more impact resistant and stronger than glass. And the impressive numbers don't end there. Mazan is available in five different sheet sizes to minimise offcuts and comes with a 10-year warranty as standard.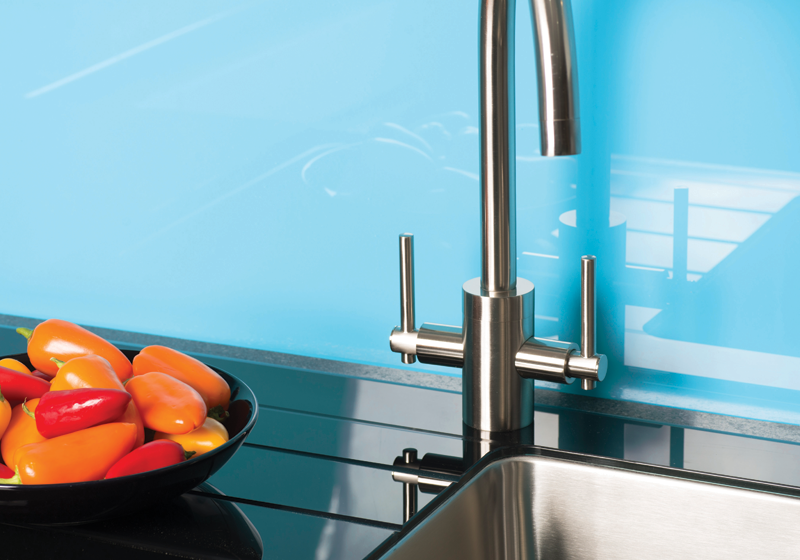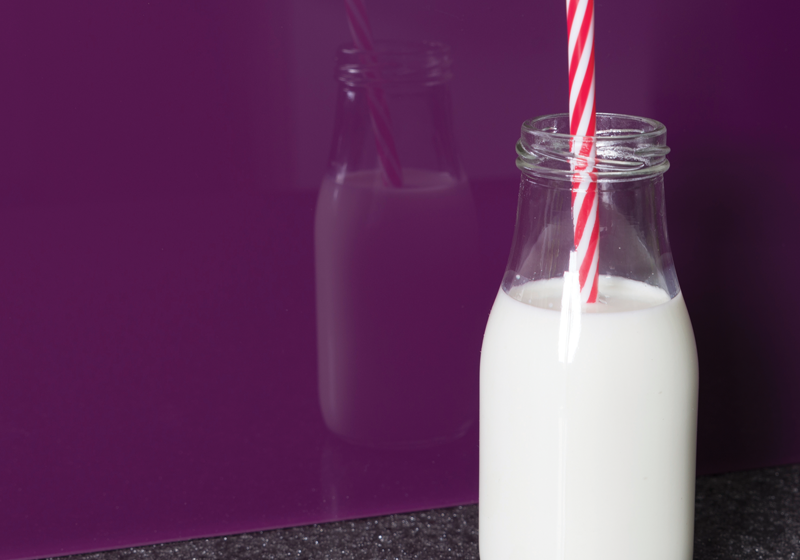 Breaking with tradition
Thanks to its versatile design, Mazan can be machined to size on-site, with cut outs for all electrical sockets achievable without the need for expensive specialist equipment. Mazan is also only half the weight of traditional glass, making it much easier to manoeuvre and fit. The result? Safer, quicker and more cost-effective installation.
Benefits of Mazan vs Traditional glass
Less expensive

Faster installation

25x stronger than glass

Machined on-site

Cost-effective cut outs

100% waterproof

Easy to maintain

Scratch- resistant