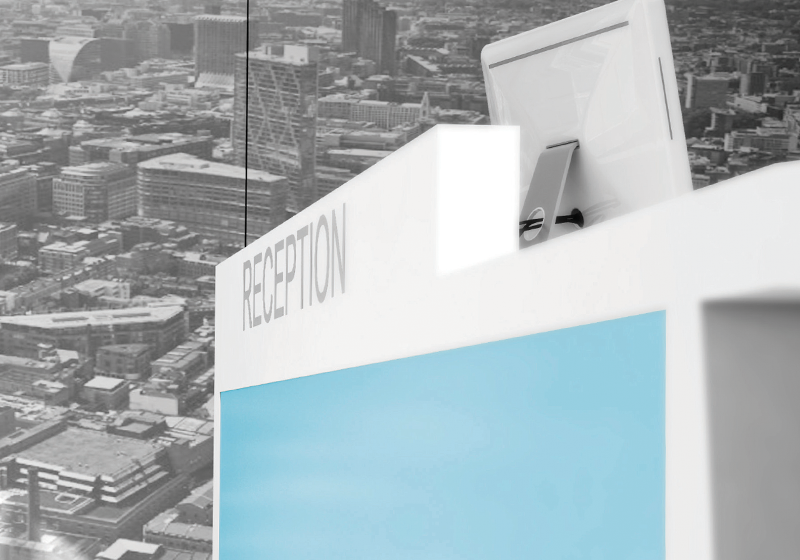 First-class impressions
A retail environment as stylish as the products on show. A reception desk that says 'welcome' to visitors. A cinema that sparkles with star power. All are possible with the introduction of Mazan, which brings intense colour and playful reflections into commercial spaces. For even greater stand out still, combine Mazan mirror finish panels with cleverly positioned lighting for a dazzling light show.
Wonder walls
Powerful thing colour. It can improve our mood, drive our productivity and even affect our spending habits. It's why many offices, shops and bars use Mazan wall panels to bring interior spaces brilliantly to life in a way that draws attention and positively shapes behaviour.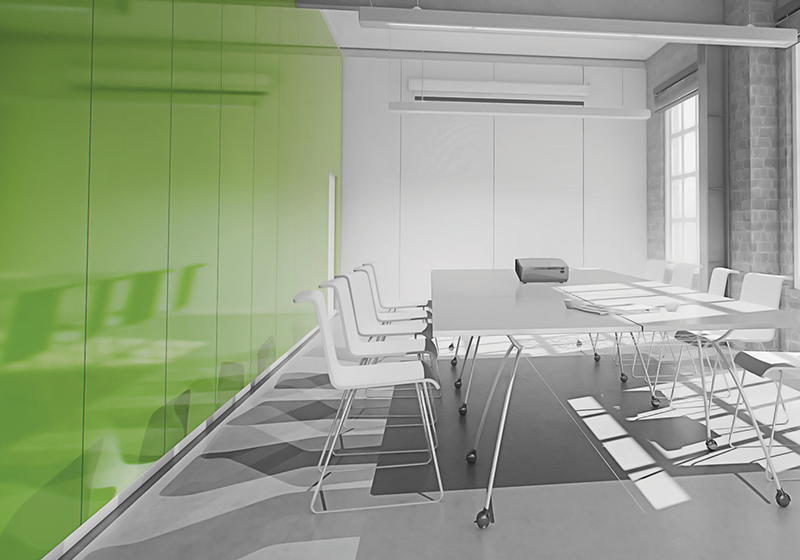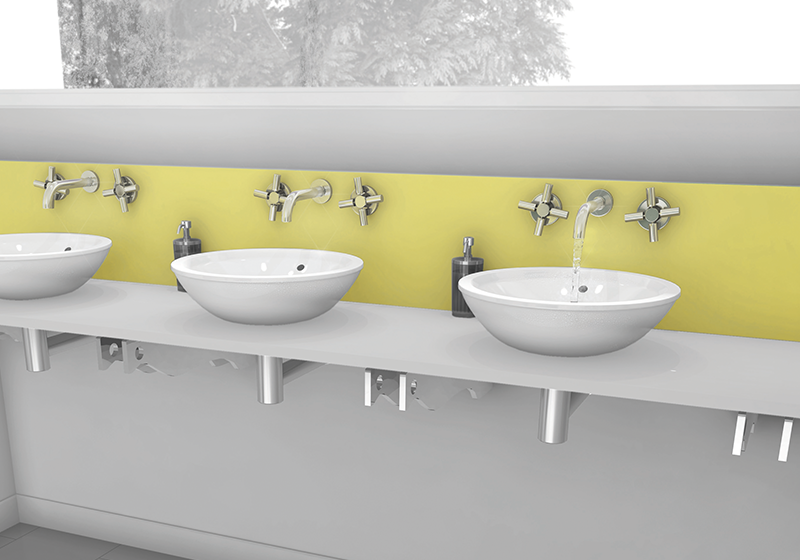 Mass appeal
In commercial washroom environments with high foot traffic, having durable, waterproof and easily cleanable surfaces is essential in maintaining hygiene standards. Mazan more than meets the challenge, whether being used for splashbacks, wash hand basin units, modesty screens or wall plumbing panels.