The right ingredients
Life's too short for bland food and blander décor. It's why the heart of your home is the ideal place for Mazan acrylic glass. With 22 vibrant colours to choose from in a wide range of panel sizes, bringing your kitchen to life with a feature wall or splashback couldn't be easier. And your kitchen will be more hygienic thanks to the easily cleanable, stain resistant and 100% waterproof surface of Mazan.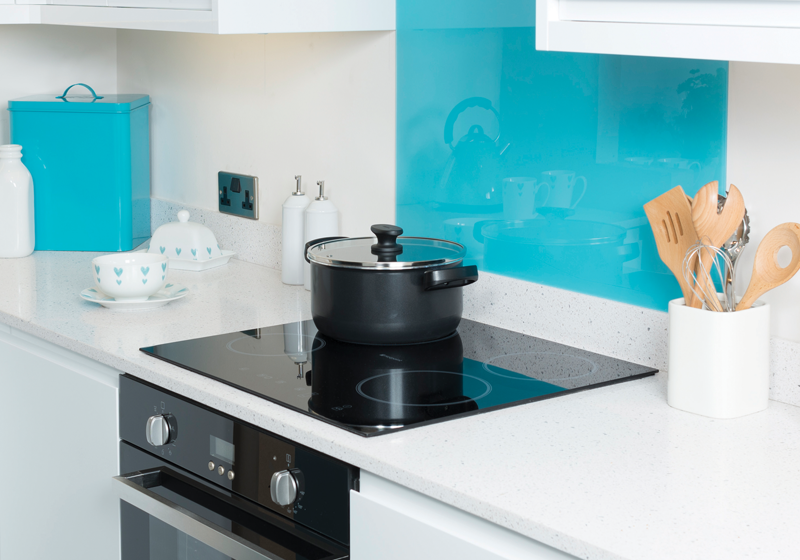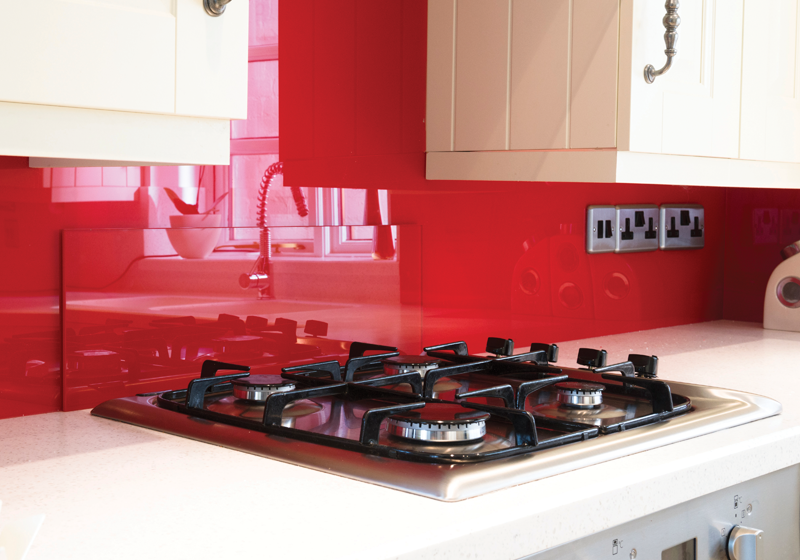 Cooking with gas
Mazan panels, unlike traditional glass, can be cut on-site without the need for specialist tools, making installation quick and easy. If you have a gas hob, we also offer a full range of traditional glass hob panels colour-matched to any option in the Mazan range that are cut to standard sizes, ready to be installed.
A fresh start
At Mazan, we believe practicality should never compromise style. So while our 100% waterproof acrylic glass surfaces make a natural choice for the wettest room in any building, they also make a brilliantly bold one too. Mazan shower panels and splashbacks placed behind baths, sinks and bowls all combine to create a wonderfully colourful and bright space.