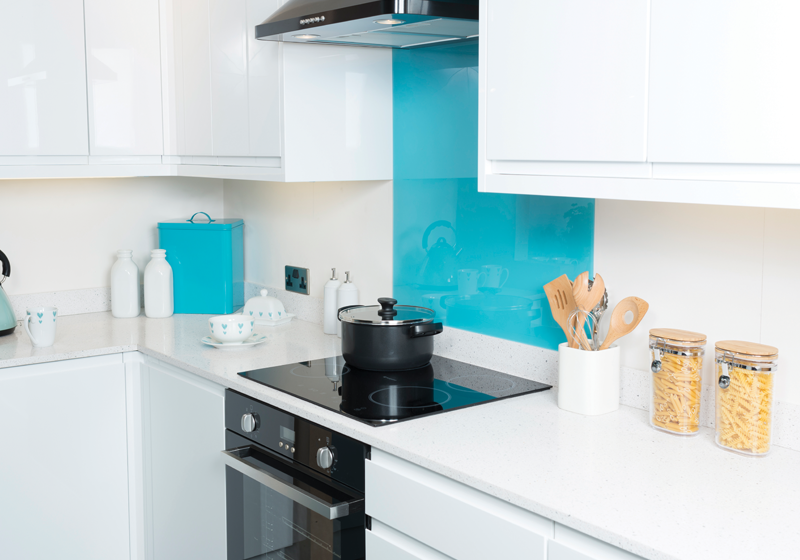 More choice, less waste
Thanks to our extensive range of sheet sizes you can keep costs, panel joints and wasteful offcuts down to a minimum.
PANEL SIZES
3600 x 600 x 4mm
3050 x 1220 x 4mm
3050 x 600 x 4mm
2440 x 1220 x 4mm
2440 x 900 x 4mm
TRADITIONAL GLASS HOB SIZES
600 x 200 x 6mm
900 x 200 x 6mm
600 x 750 x 6mm
900 x 750 x 6mm
Jointing and End Cap Extrusions
While the visually attractive edge of a Mazan panel is often displayed as part of a finished design, we understand that the option of an extrusion can sometimes prove helpful. It's why we've designed a range of options, which can be perfectly colourmatched to the complete range of solid Mazan colours. We also offer a chrome-effect option for further stand out.